A central argument in the lawsuit is that the state board "arbitrarily sets cut points" for the standardized tests. That means a certain number of districts rate in the lowest two categories.
"This subjective decision guarantees that districts, like Adams 14, are labeled with failing ratings," the suit reads. It said the rating system fails to take into consideration poverty, ethnicity, language barriers, and the high mobility of less affluent students.
Outside of the court, the Westminster school district made a similar challenge to the board, that the system fails to account for the greater challenge disadvantaged students face. 
In addition to constitutional challenges, Adams 14 alleges that the state board has abused its statutory authority and engaged in arbitrary and capricious conduct.
"Never in Colorado's history has the State Board used its 'general supervision' authority to order a constitutionally created public school district with constitutionally derived local control powers to reorganize and dissolve," the suit states.
The court challenge charts unknown territory and could pose a complex political challenge to the state's authority.  The district's neighbors – Mapleton, 27J, and Adams 12 Five Star school districts – are supposed to be engaging in the reorganization process including developing a new plan for the district's boundaries as directed by the board's order.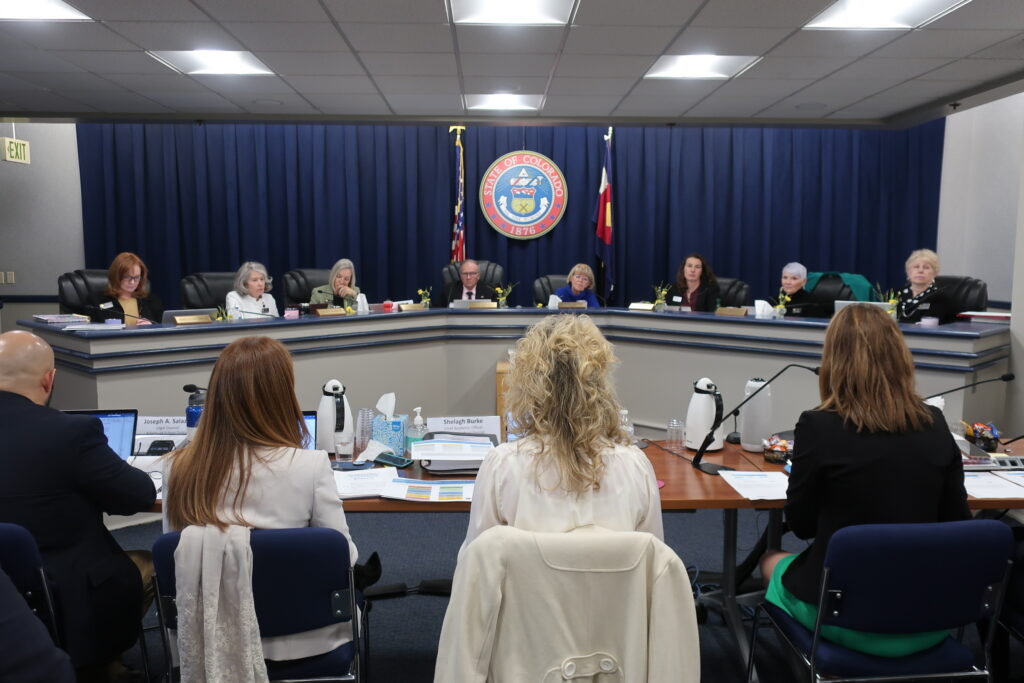 According to the suit, none of those districts have agreed to the reorganization process and have all notified the board that they oppose its order. The suit claims that these districts are being forced to reorganize despite not being a party in the board's case against Adams 14. 
A dozen metro districts argued in a June letter to the state board that the answers to Adams 14's troubles lie within the district itself. Along with the local control argument, several districts have criticized the accountability system as being significantly flawed for a number of reasons. One of those is that it rates schools on results from standardized tests administered only in English, often taken by students who speak primarily Spanish.
State lawmakers ordered an audit of the accountability system to evaluate its fairness and whether it helps or hurts, in particular, low-income students of color. Those results are expected in December.
The district anticipates that litigation on the matter may take more than a year. The Colorado Department of Education said it doesn't discuss ongoing legal matters, but provided a statement.
"The State Board of Education has followed their obligations to intervene in a struggling district as statute dictates," it said.  "We look forward to exploring the district's concerns with the court."
Meanwhile, the district just signed a three-year contract with a new external manager, the New-York-based nonprofit TNTP. A temporary partial external manager is required under the state's order as the process to determine the district's ultimate fate gets underway.