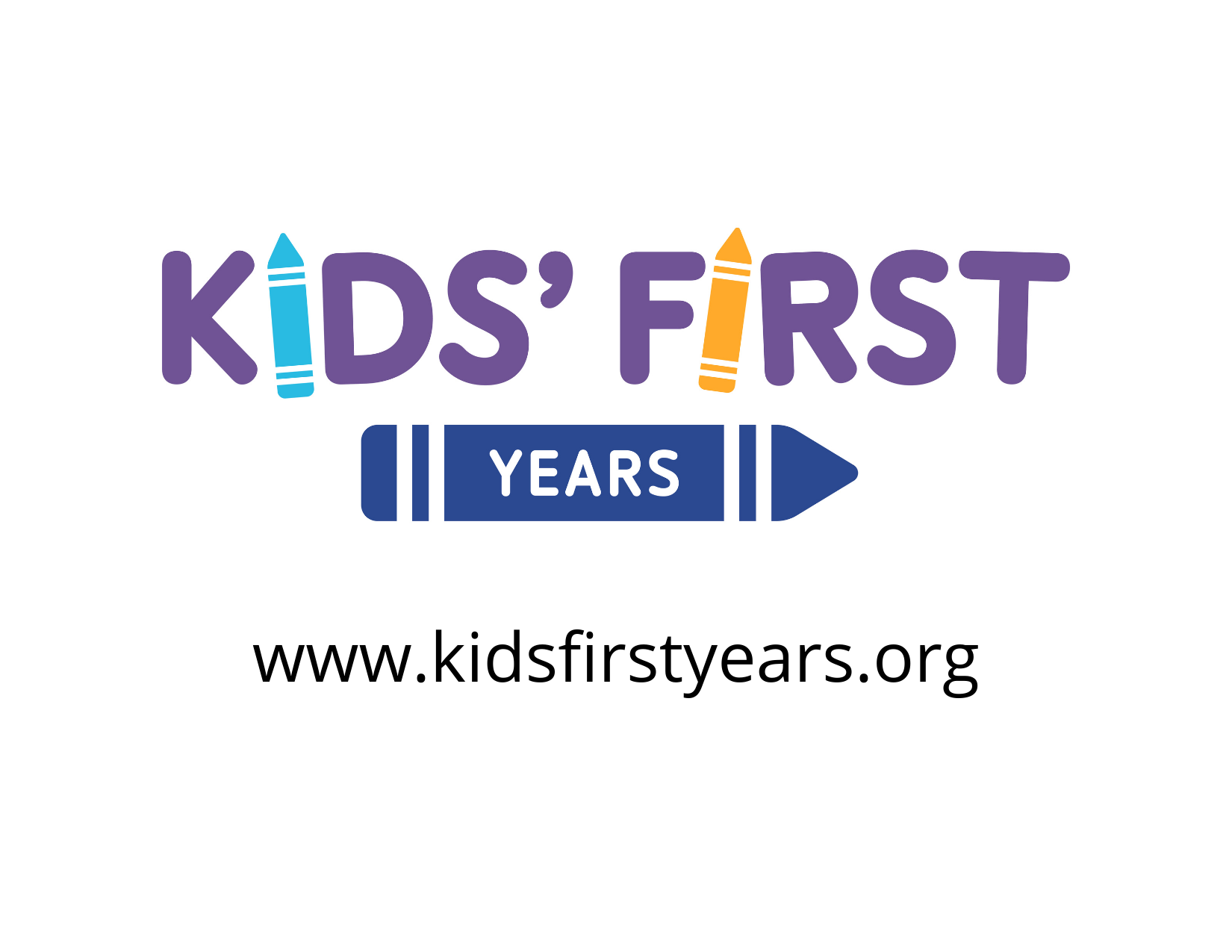 By Sara Hunt
Alexandria, VA – The early years are a critical time for building a strong foundation for good health that will put children on the path to success in school and life.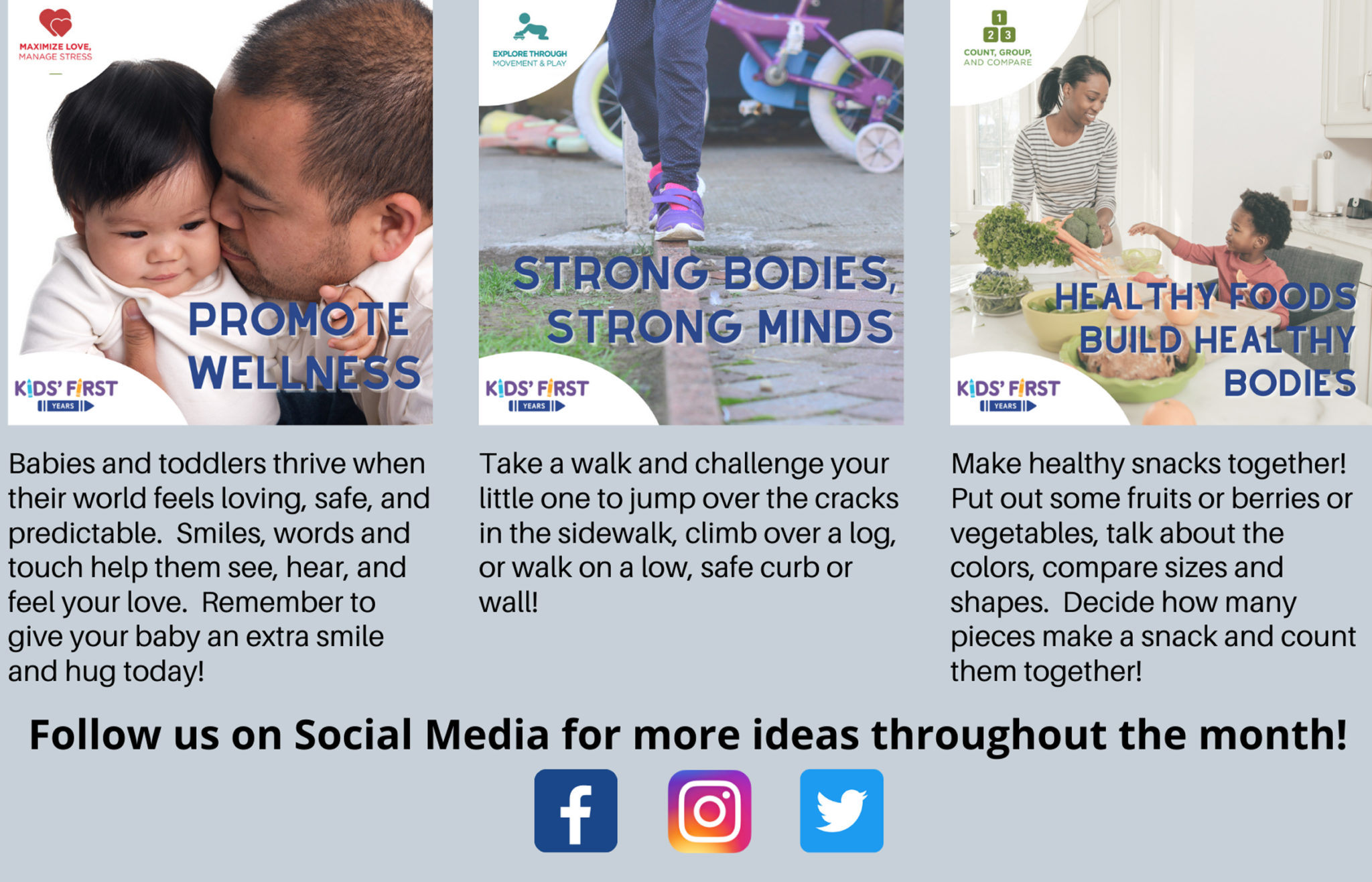 Neighborhood Health
A pediatrician can help parents create a checklist of key developmental milestones during the first five years. Learning and practicing good health habits at a young age is essential for school readiness.
"Children are natural explorers," said Dr. Poornima Chandra, a pediatrician with Neighborhood Health, which aims to improve health and advance health equity by providing high-quality primary care regardless of a family's ability to pay.
"Kids need sunlight and fresh air, so walks around the neighborhood provide ideal – and free! – opportunities to identify and talk about plants, birds, animals, and anything that you see along the way," she said. "A routine trip to the grocery store offers many teachable moments to describe the things you are buying to your child."
Dr. Chandra recommends that parents invent games such as encouraging the child to point out things that are red one day, blue the next day, and so on. "When doing simple household tasks, such as folding towels or clothes, talk about the different textures," she added. "Children are interested in everything."
Northern Virginia Family Service
The Healthy Families program at Northern Virginia Family Service (NVFS) offers services to support individuals and families at every stage of life, including a robust home visiting program to help expectant mothers and new parents bond with their babies and create a healthy, nurturing environment for the child.
"We help families along their journey of being parents," said Nanci Pedulla, Director of Healthy Families. "We want to get in as early as possible because it's all about bonding and attachment in the first three years."
NVFS takes a holistic approach. "A baby is part of a family and a community," Pedulla said. "We strive to ensure the optimal social, emotional and physical well-being of children aged 0-3." Healthy Families' team has five home visitors: three bilingual in Spanish, one in Arabic, and one in Amharic. The team serves Alexandria's diverse communities with respect and cultural humility.
Alive!
Its services supporting families in need include Alive!, a food distribution program at pantries and designated spots throughout Alexandria. Alive! provides families with enough food for 4-5 days, including vegetables, healthy grains, and fresh produce.
"We don't want parents having to choose between paying the rent or having food for the family," said Alive! Executive Director Jennifer Ayers. Alive! will soon open new food centers in Alexandria's west end and northside neighborhoods with flexible hours, so families can get what they need to amplify what they have at home.
Alive! Development and Communications Manager Ryan Willis shared how a child's behavior issues at preschool or school can stem from food insecurity or being under stress at home. "If Alive! can provide stress relief through our food distribution programs and other services, kids can be more attentive and responsive in school," he said.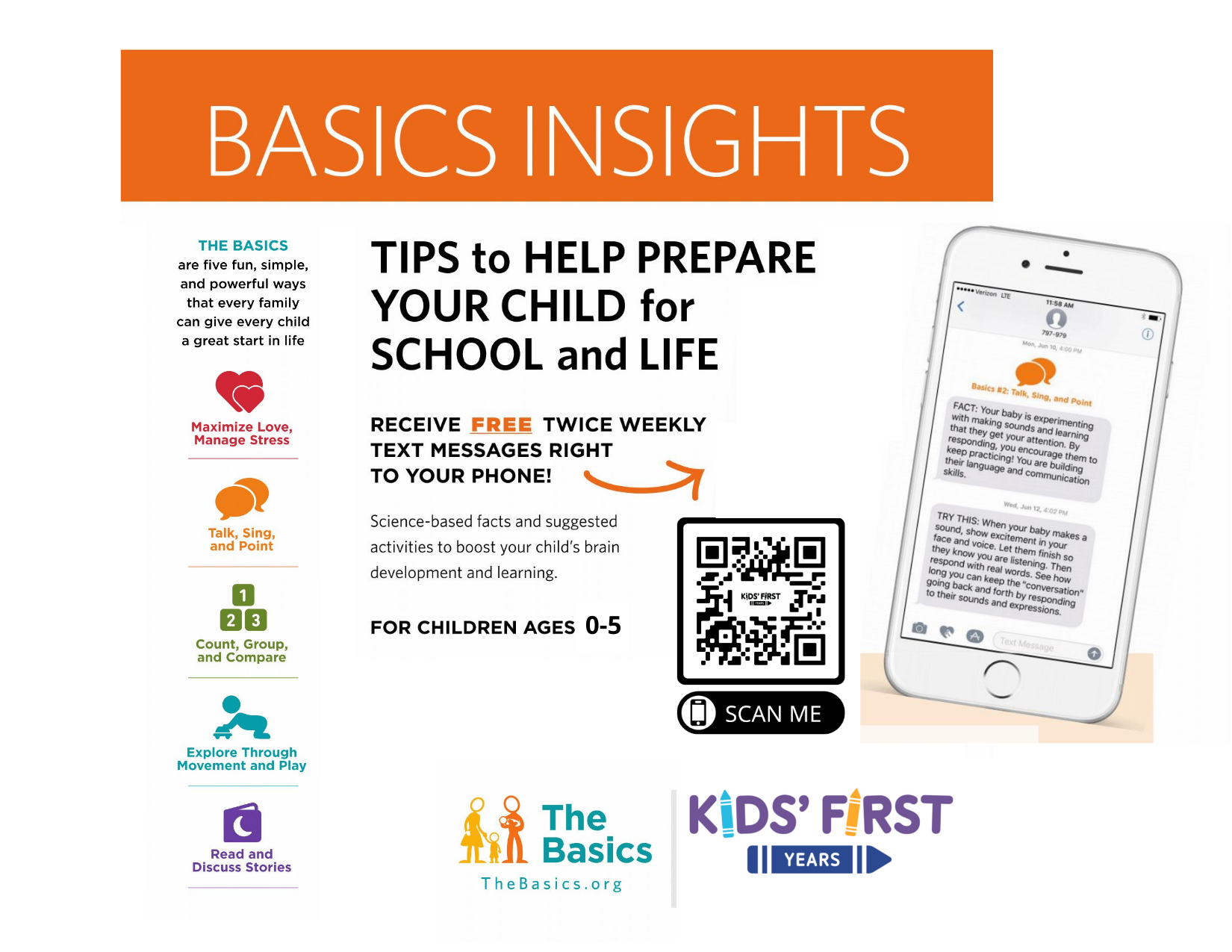 InovaCares
The Basics (thebasics.org) are five simple, powerful ways parents, caregivers, and child care providers can help young children thrive.
InovaCares Clinic for Women and Children started registering families for Basics Insights, the text-messaging component of The Basics, in 2022. Parents receive two free texts each week with parenting facts and fun activities to help boost their child's brain development and learning capabilities.
"The messages are simple, easily digestible pieces of information that help parents decrease their stress levels and increase fun activities they can do at home or around town to stimulate healthy brain growth and show their child that they love them," said Hunter Gunn, Director of Community Health at the clinic.
Basics Insights is available in Spanish, and the clinic can help sign up any families that need assistance. It is a user-friendly program that enables busy parents to focus on one basic thing at a time.
"We believe all families are special," said Kids' First Years Executive Director Michelle Smith Howard, "and all children deserve the same chance for a healthy, happy start in life." To connect with Kids' First Years or its partners, visit kidsfirstyears.org.

Kids' First Years is a collective impact initiative supporting early childhood care and education in Alexandria. KFY collaborates with a network of community partners to bring valuable health-related insights to families with young children.
ICYMI: Alexandria Girls Prove Helping Others Is Ageless


Post Views:
1