"We did town halls and invited the media, and had the people who live in the community come out and tell their stories," she said. "Guess where the governor and the senator who represents that district were when we had that town hall. They were in Columbus, talking about why sex ed is bad."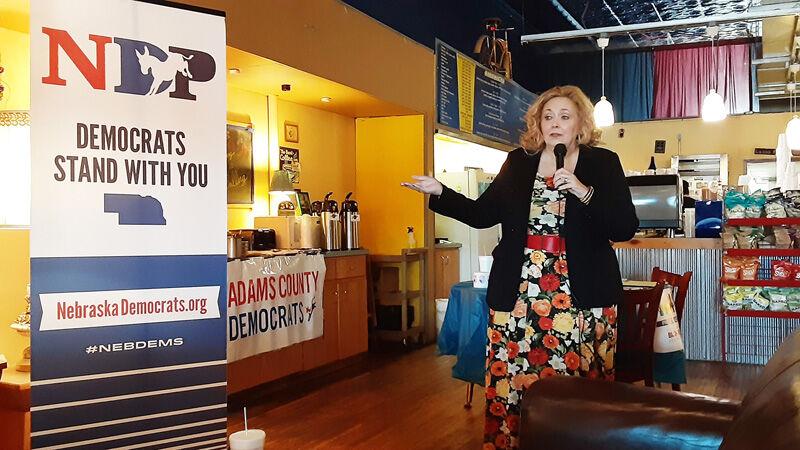 She added, "Smoke and mirrors. If we give you fake problems, we never have to solve the real problems. And that's been going on for 20 years."
Blood grew up in rural Adams County and attended Adams Central High School.
Blood told Friday's audience she has wanted to be a state senator since she was in fourth grade and her class toured the state's Capitol building.
Being governor was never on her radar.
"It wasn't something I wanted, or thought I needed," she said. "But then I started reading the press releases of my opponents and they were all playing out of the same playbook, and it's basically, 'We hate Democrats.' No opportunities and problems to solve. Just hate and false information, and a narrative I don't want to participate in."
Blood has served in the Nebraska Legislature since 2017. Her current term ends in January 2025.
She also served eight years on the Bellevue City Council as an at-large representative.