The long-lost art of letter writing is being used in the quest to find the next generation of super scientists.
In a project formulated by biochemist and molecular biologist Jennifer Payne and Jells Park Primary School's Chris Kaliviotis, 90 grade six pupils have been paired with 90 scientists as pen pals.
"I think everyone should have access to science, and why not get in early to improve science literacy?" Dr Payne said.
"We're opening the next generation's eyes that people with different abilities and backgrounds can be scientists, but also the idea that science is all around them in whatever they do.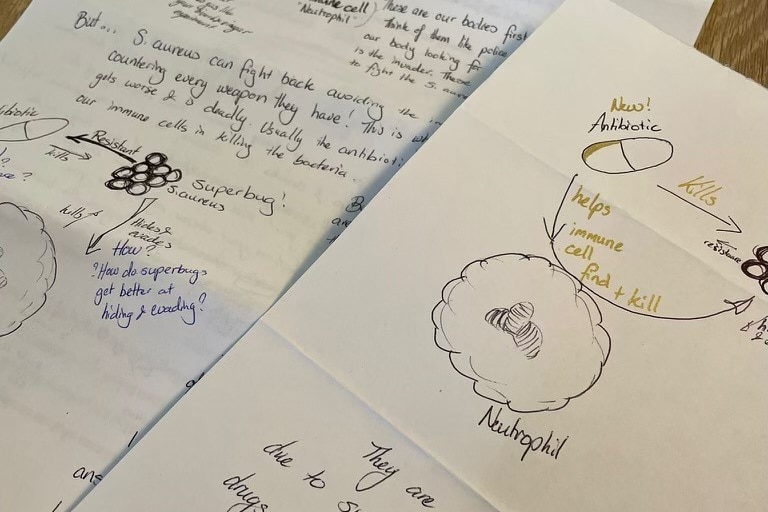 "It's been really inspiring for the scientists as well. They're really excited about it for next year and can't wait for their next pen pal."
From lab to letterbox
Dr. Payne's pen pal this year is Khadija Asad.
"Before this pen pal I didn't really take much notice of science but after this, I could see myself as being a scientist," Khadija said. 
"It interests me a lot more than it did before. I think scientists are really important and they are the first to discover things. It's like solving a mystery." 
Khadija says most of Dr Payne's letters are handwritten — sometimes they are typed — and arrive in an envelope.
"She has good handwriting and there are diagrams in the letters. I love the diagrams. It makes it fun. I really like microbiology. I like learning about bacteria," Khadija said.
"(Dr Payne) studies three different types of science: biochemistry, microbiology, and immunology. It's really impressive. Most people just do one.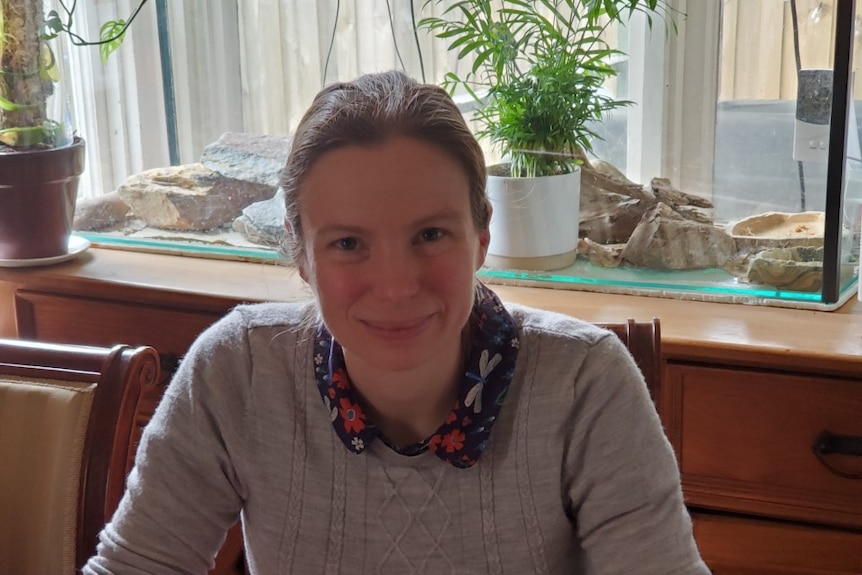 "I've also asked about things not really science-related. She says her favourite vegetables are eggplant and ladyfinger. I prefer potatoes."
Scientists tapping into child-like wonder
Immunologist Asolina Braun also has a pen pal, an 11-year-old girl from the school in Wheeler's Hill, east of Melbourne. She says the scientists get as much out of the exchange as the pupils.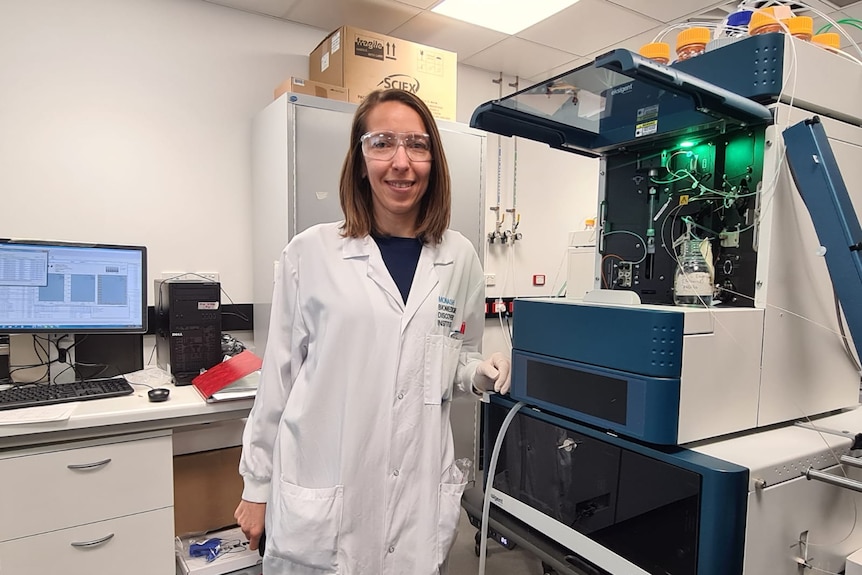 "It's really rewarding. Every time I read a letter it takes me back to when I was a child," Dr Braun said.
"[Having a pen pal] who is keen to hear about research makes me feel like I'm doing something worthwhile. You can share what you've been up to.
"I've been working on some COVID-19 related material. We are lucky in a sense because we are considered essential. You collaborate with other people but you do your own thing. Often, we go into our own world, our labs and we don't see that.
"There are girls, especially who may not think about [science] as a career path.
"This is about their curiosity. I'm hoping she can see there are professions out there she might not have thought of before. Not necessarily science but it may broaden their minds."
A natural evolution for schools
Mr Kaliviotis said the idea was an easy sell for the school.
"I've been friends with Jenn for a really long time … we both play ultimate frisbee," he says.
"After training, she raised it as an idea and wanted to get my thoughts.
"The more she spoke about it, the more I think would be great. I thought, 'You know what, you are always trying to add more science into the curriculum'.
"It was awesome on her part. We have about 90 kids in grade six. She found more than 100 scientists.
"We thought we'd pair up some of the girls with female scientists, just give them a role model, and we paired up one boy with an interest in birds, with a scientist who works outdoors.
"They've all got a better understanding of what a scientist does but also an insight into how some scientists travel a lot and work in a variety of locations.
"They may have thought a scientist was just someone who spends their whole time in a lab coat."