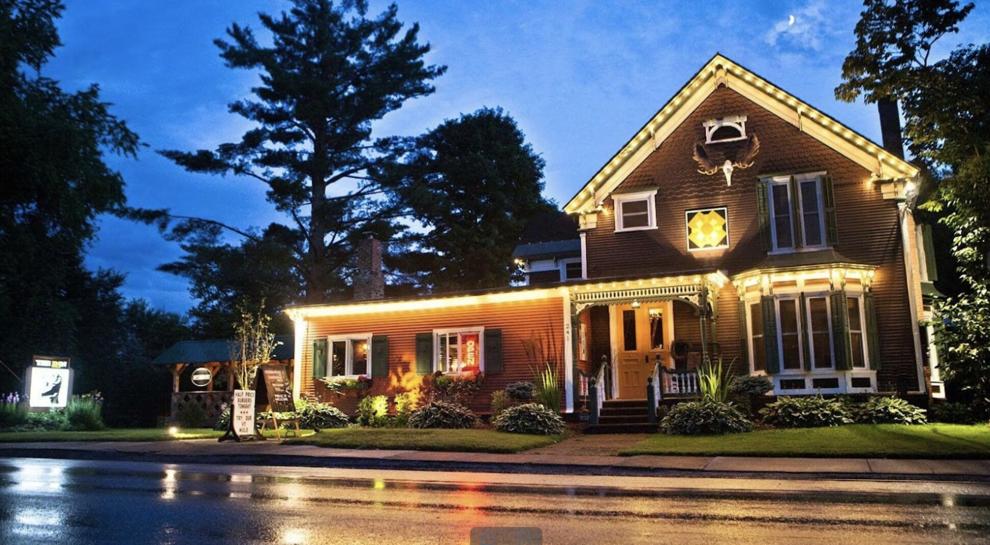 Jason Chartrand, head chef and general manager of The INN first started working at the hotel and restaurant in 2013.
The INN was originally built in the 1800s as the personal home of Charles Taylor Hall, a then baron in the lumber business, according to their website.
Now, with the building transformed to serve frequently rotating guests, Chartrand's menu exists as a representation of familiarness and creativity, with twists and turns on dishes that patrons are more than likely to recognize.
After taking a hiatus from the restaurant to take a break and work a typical 9 to 5 job as a dining supervisor and nutritionist at a health care company, Chartrand returned to Vermont in 2018 to continue bringing his innovative dishes to the Green Mountains.
Chartrand said he always tries to offer something different in atmosphere and in food.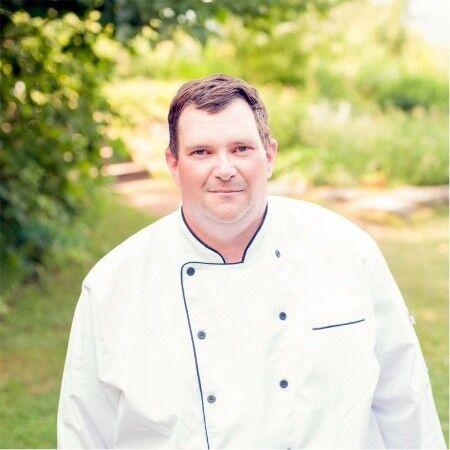 In an interview with The Messenger, Chartrand talked about his beginnings as a chef and where he looks for inspiration when cooking.
Tell me about your journey to becoming a chef.
I went to school for it at Paul Smith's College. And then after that I worked for a little while in New York and then I worked for a little while in Maryland, and then a little while in Pennsylvania and then eventually I found myself in Vermont.
So you jumped around a bit.
We all bounce around. We're all looking for happiness.
What's your first memory of your love of cooking?
Watching Julia Child on PBS a really long time ago, watching them cook. My mom is not and was not a very good cook. And so it made me want to explore what else was out there.
Is that when you decided that you wanted to be a chef or did that come later?
I'm pretty sure that's where the seed started, right there.
What do you draw inspiration from when you're being creative?
A lot of it comes from other restaurants. I'll go to another restaurant and see something that's nice and then put a different spin on it. Or often it's something that's a favorite of mine from my own childhood and I just elevate it and make it a little different.
Now people my age are coming to restaurants with disposable incomes and, you know, they want to be reminded of something from their childhood. I really enjoy pulling from childhood memories.
Do you have a dish that you think is emblematic of that?
Everyone wants fried chicken, right? So instead of doing just fried chicken I made a sauce using honey and now I call it stinky fried chicken. It's kind of reminiscent of a Korean hot chicken and then just plain fried chicken. I like to do fusion. I love mixing different cultures together.
Is there an item on your menu that you think is underappreciated or under-ordered?
Korean poutine. So that's sweet potato french fries topped with a Gochujang sauce, kimchi, a fried egg and black sesame seeds.
On your website it says that you take people on a "Vermont culinary journey," could you talk about what that means?
Most of my meats come locally. My ribeye comes from Hardwick, Vt. and we have a porterhouse for two. It's like a 38 ounce porterhouse. It's meant for two people. And I usually seek out these farms, but this farm kind of found me and I really liked their practices and that's why I choose the farms I choose.
In the winter, I use a farm right down the road for short ribs. You know they're not organic, none of these places are organic because organic is just a buzzword that costs thousands of dollars to get, and it's stupid if you just go to the farm and see that they're not being idiots and they're doing things properly.
If you could write a mission statement for your cooking and the restaurant, what would that be?
It would be the one that is our tagline that we use. So we say that we have 'Invented food and atmosphere.' We also say 'Eat, drink, relax, stay.'