Update 8:45 p.m.:
The FBI issued a statement Wednesday evening on the shooting of THPD detective Greg Ferency outside a federal office in downtown Terre Haute. The FBI says Ferency was ambushed and fatally shot.
The FBI says one of its agents then shot and wounded the suspect of is in custody and receiving medical treatment.
"Today, at approximately 2:15 p.m., FBI Task Force Officer Greg Ferency was ambushed and fatally shot at the FBI Indianapolis Resident Agency in Terre Haute. TFO Ferency was a 30-year veteran of the Terre Haute Police Department and had been a federal task force officer since 2010. We want to extend our deepest sympathy to TFO Ferency's family, friends and fellow officers. An FBI agent shot and wounded the suspect who is currently in custody receiving medical attention at a local hospital. The FBI takes all shooting incidents involving our agents or task force members seriously. In accordance with FBI policy, the shooting incident is under investigation by the FBI's Inspection Division. The review process is thorough and objective and is conducted as expeditiously as possible under the circumstances."
Updated, 7:43 p.m.
Terre Haute police have identified the officer shot and killed this afternoon as Greg Ferency, a detective.
The THPD posted this on its Facebook:
"Detective Greg Ferency, a 30 year Veteran with the Terre Haute Police Department was shot and killed today in the line of duty. Detective Ferency was assigned to the FBI Taskforce on behalf of the Terre Haute Police Department.
"The FBI is leading this investigation. Please keep the Ferency family in your prayers. Thank you for all of the kind emails, posts, and calls. It is truly appreciated."
Ferency was recently honored for 30 years of service.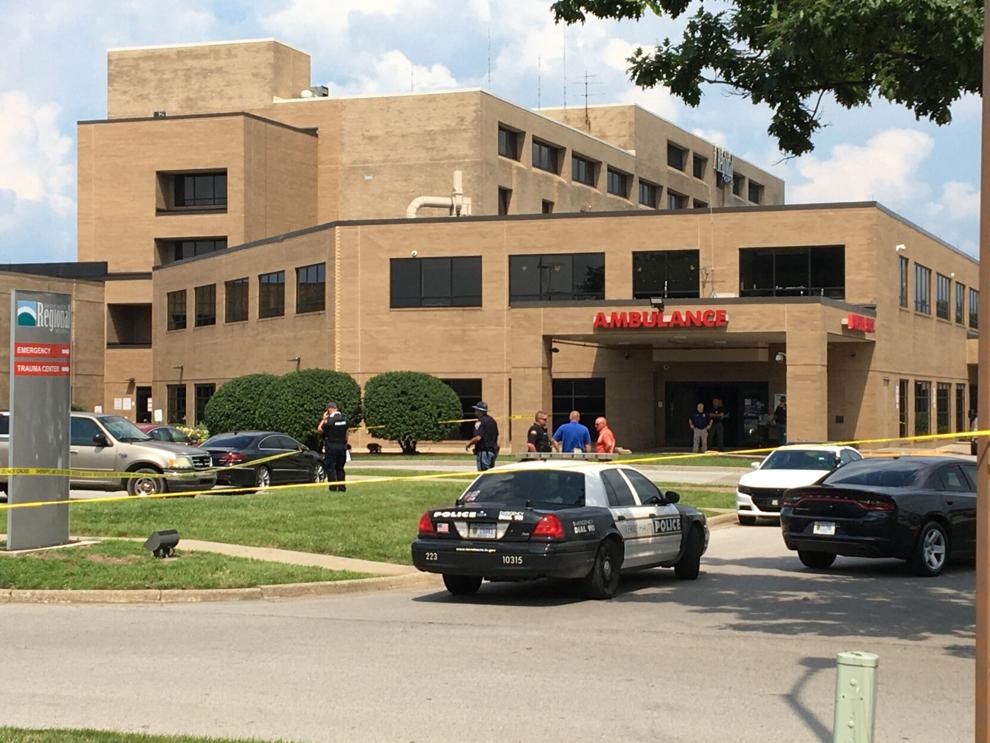 —
Original story, 3:37 p.m.:
A Terre Haute police officer has died after being shot by a suspect about 2 p.m. today outside a federal office behind the Vigo County Courthouse.
Police are not releasing the name of the officer, pending notification of family.
THPD public information officer Sgt. Ryan Adamson said the investigation is ongoing, and very minimal information is being released. A liaison officer will be assigned to release more information later this evening and into the night.
Janet and I are thinking of the Terre Haute Police Department, the community and Detective Ferency's family as I know they will be steadfast in honoring his life, service and dedication to the residents of Vigo County.

— Governor Eric Holcomb (@GovHolcomb) July 8, 2021
Adamson did not release any information about a suspect. 
Sgt. Matt Ames of the Indiana State Police said the suspect was in surgery at Regional Hospital as of 4 p.m.
Police radio traffic indicated a suspect — a gold-colored Ford F-150 pickup truck —  was located outside Terre Haute Regional Hospital, and crime scene tape was put up to block off the Hospital Lane access to the hospital.
A vehicle matching the description with bullet holes in the window was located outside the hospital, where a patient with a gunshot wound was undergoing treatment.
Adamson did not say which hospital the police officer was taken to.
This story will be updated.