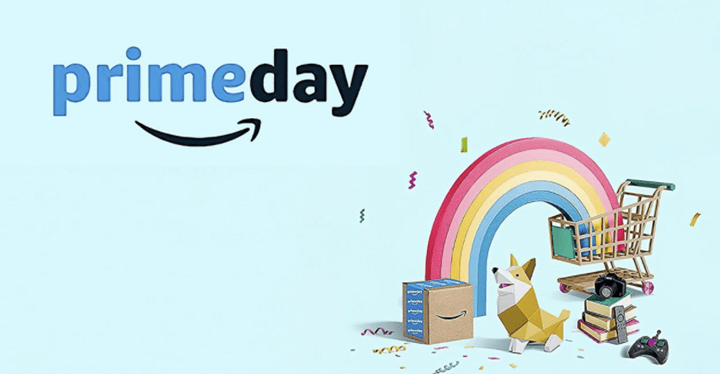 In the unlikely event the internet or Amazon hasn't already informed you, today and tomorrow (Monday/Tuesday) is Amazon Prime Day. That means that most (all?) Amazon country properties are doing pretty substantial deals across the board on all sorts products, including yes, sports tech gear. Historically held in July, this year it's a bit earlier, and historically, Amazon Prime Day has been *VERY* strong for sports tech deals – even eclipsing Black Friday (from an Amazon perspective). Oh, and in some countries, 'Prime Day' is somehow the whole. Because.
In some ways, for sports tech items it's timed perfectly. See, typically Black Friday deals are for 'older' things, rarely the 'just announced' stuff that often comes in the late August to October timeframe (especially cycling trainers, and watches). But with Prime Day being in June, there's frankly not a lot of 'just announced' stuff. Thus, more opportunity for brands to put things on sale for a one-off summer day.
In any case, below I'll be updating all the categories throughout the day, all day long. Note that I've got a special Europe section lower down too, for dedicated Euro deals. As usual, Europeans generally get better always-on year-round discounts than US folks do, which have pricing restricted by manufactures MAP (Minimum Advertised Price).
You need to be an Amazon Prime Member, but you can easily pickup a free 30 day trial for that to cover these days.
With that, onto the deals! And thanks for supporting the site via the links below. As an Amazon Associate I earn from qualifying purchases. Enjoy!
Europe Folks Note: This year almost *ALL* of the watch/cycling deals you'll see in the main lists are available in Europe too! So you can click on those links and it'll redirect to the correct Europe store. For the most part, the %-off are the same (a first!). I'm also adding in Europe-only/unique deals to the bottom Europe section too.
Watches & Wearables:
This covers anything you can wear that's watch-like or activity band-like, including sensors.  Generally speaking, you'll mostly find deals here that are on things I've written about in the past.  So you won't find a deal on some random non-sports tech watch here, or on socks.  Unless the socks have some crazy sensor or something in them.
Product

Sale Price

Amazon

Other site

Sale Notes

Amazon Halo Wearable Band – 30% off
$69
Amazon
Apple AirPods Pro – $60 off!
$249
$189
Amazon
Apple AirPods with Wireless Charging Case – $50 Off!
$149
Amazon
⚡ I use AirPods primarily when I'm travelling just to listen in airports, planes, etc… I don't tend to use these for workouts due to them falling out. Personally, I just use the basic model.
Apple Airpods (2nd Gen) – $30-$50 off
$159
$99-119
Amazon
I use AirPods primarily when I'm traveling just to listen in airports, planes, etc… I don't tend to use these for workouts due to them falling out. Note: Price fluctuating between $99-$119 throughout day.
Apple Watch Series 6 – (40mm) – $120 Off
$399/$499 (cellular)
$279
Amazon
⚡⚡ The strongest deal yet on the Apple Watch Series 6! Note, this price is fluctuating constantly throughout the day, so keep checking back if it's not showing the lowest price.
Beats PowerBeats Pro Wireless Sport Headphones – $30 off
$249
$169
Amazon
⚡ These are my daily driver headphones that I use for all my trainer rides, and anything else sport related. While they're not perfect (namely the charging case), it's what I keep going back to every day because of the seamless Apple ecosystem integration (iPad/Apple TV/iOS/Mac).
Fitbit ACE 2 Activity Tracker for Kids – 57% Off
$29
Amazon
Umm, this is an incredible. So incredible that I've almost gotta wonder if this product line is going to be kept around. Fitbit never discounts this much. But hey, they also never drop support on things – so it frankly doesn't matter much if there's not an ACE 3 or something.
Fitbit Charge 4 – $50 off!
$149
$99
Amazon
Currently the best deal we've seen to date, matching only the Black Friday deal last fall.
Fitbit Inspire 2 – 40% off
$99
$59
Amazon
Fitbit Sense – 40% off
$329
$199
Amazon
This is the lowest price to date for the Fitbit Sense (by far), and makes it a deal you should definitely consider versus the Fitbit Versa 3 for the same price (no, really, there's no reason to get the Versa 3 at the same price).
Garmin Fenix 6 Sapphire (Pro) – $300 off
$499
Amazon
⚡⚡⚡ This is probably the best deal of the day for this Fenix 6 Pro Sapphire edition, which includes the maps/music/Wifi, and is discounted far more than the rest of the lineup.
Garmin Fenix 6 Series – $100 all models
$599-$1,149
$100 off
Amazon
⚡ This deal is back! A variant of the $100-$150 off Fenix range deal shows up each May/June ahead of Fathers day and past Amazon Prime Day, and this is no different. This also includes the newer Fenix 6/6S Solar units from this past summer.
Garmin Forerunner 245 – $50 off
$299/$349
$249
Amazon
Both the Forerunner 245 is on sale for $50 off. While not a huge sale, it's actually the lowest we've seen either product priced to date.
Garmin Forerunner 245 Music – $60 off
$289
Amazon
Both the Forerunner 245 Music is sale for $60 off. While not a huge sale, it's actually the lowest we've seen either product priced to date. The FR245 Music supports Spotify, Amazon Music, and other streaming platforms.
Garmin Forerunner 45/45S – $20 off
$199
$139
Amazon
This is a good deal, though, keep in mind the Forerunner 55 just came out. So the 'normal' list price of $199 for the FR45 isn't really true anymore (that's the new FR55 list price). Thus this is roughly $20 off. In any case, it's a great running watch.
Garmin Forerunner 745 – $25 off
$499/499EUR
$475
Amazon
The FR745 multisport GPS watch has music support (including Spotify), and is otherwise a full triathlon watch. This is only the second time we've seen it on sale since release. So $25 off is better than nothing off.
Garmin Forerunner 945 – $83 off
$599/599EUR
$515
Amazon
Backcountry
Not a bad deal, the price seems to fluctuate between $80-$85 off (official Garmin sale price currently).
Garmin Instinct Esports Edition – 40% off
$179
Amazon
This is actually the first time we've seen a deal on this quirky little variant of Garmin Instinct, meant to pair up with its own special app for transmitting data to streamers.
Garmin Instinct Solar – $150 off
$399/$449
$249
Amazon
⚡ By far the best deal we've seen on the Instinct Solar edition, which came out last summer.
Garmin Instinct Tactical- $120 Off
$179
Amazon
This is the lowest this watch has been ($120 off, and down to $197). Note that this is the non-Solar version, so do keep that in mind.
Garmin Venu GPS Smartwatch – $130 off!
$299
$219
Amazon
⚡ This is about the lowest we've seen yet for the Garmin Venu GPS (by far), which includes an AMOLED display as well as music (even Spotify offline). Solid deal. Note, the Venu 2 did come out last month.
Garmin Vivoactive 4/4S – $100-150 off
$299
$189
Amazon
⚡ This is Garmin's current offering to compete with the Apple Watch series (alongside the Garmin Venu/Venu 2), and is currently the lowest price we've seen to date, even better than Black Friday last year. Historically Garmin refreshes this lineup the last week of August this year, but who knows what the future holds.
Garmin Vivofit Jr. 3 – 38% off
$49
Amazon
This deal easily beats Black Friday last year, making it the lowest we've seen on the Vivofit Jr 3 series.
Nurvv Running Insoles – 40% off
$299
$179
Amazon
This is a pretty new product, just launched this past fall that sits inside your shoe and even has GPS built into the pod sidewalls. However, just last week (mid-June) it got an update that now includes a new footstrike coach/target system.
Polar Ignite GPS – $40 off
$229
$159
Amazon
This is a good deal for a good unit. As with the Polar Vantage M deal, it's no longer the most recent version of this watch, but it's still got a ton of features packed into it.
Polar Vantage M – $50 off
$279
$223
Amazon
This isn't the latest model anymore, but it's still a really solid multisport watch.
Samsung Galaxy Buds Plus Wireless Earbuds – 43% off
$84
Amazon
Samsung Galaxy Watch 3 – 23% off
$329
Amazon
Not as good a deal as it gets (down to $238 earlier this May), but hey, a deal is a deal.
Samsung Galaxy Watch 3 – 35% off
$279
Amazon
This is almost the lowest price I've seen on the Samsung Galaxy Watch 3
Samsung Galaxy Watch Active 2 – 36% off
$159
Amazon
Suunto 7 Wear OS Watch – $128 off
$399
$270
Amazon
This is the lowest price we've ever seen the Suunto 7 Wear OS powered watch at. Plus, it continues to get new features too!
Suunto 9 Baro Series – $100 off
$599 (non-baro is $499)
$499
Amazon
This isn't quite as good a deal as a few weeks ago when it was 42% off (basically $200 off), but it's still a deal nonetheless.
Cycling Gear & Trainers:
Got a bike? Then this section is for you.  Everything from bike computers to bike lights to trainers, it's all here.  I won't generally be adding things like brake cables or bike seats here, but if I find a good deal on a cassette to stack on that new direct drive trainer you just bought, I'll probably list it here.
Action Cameras & Drones:
Wanna record it?  No better way than an action camera.  Anything that's action camera related or drone related you'll find here.  That's especially true of action camera mounts, which are often found for great deals around the holidays.  Same goes with drone and drone accessories.  Usually a great time to pick up an extra battery or extra props.
Other Sports & Fitness:
Anything else that's sports and fitness related that I think is interesting will be here.  It may not be super techy – but it's stuff that most readers will be using in pursuit of their running/cycling/swimming/hiking/whatever.
European Deals!
What's that? You're not in the US and still want a deal?  No problem!  Note that on Amazon Europe deals, generally speaking, you can order from any Amazon European country site (I.e. Amazon France) and have it shipped within the EU (I.e. Spain). Thus, many times deals are duplicated across the sites. I generally try and just distill it down to one.
Remember these deals refresh each day for the most part, and usually only last a few hours. Jump if you see something you like!
DCR Random Gadget List:
This is basically the mostly totally unrelated gadgets and things I think are cool deals that I've likely bought one or five of (you can never have too many, right)?  Some of it's probably photography stuff.  Some of it's random stuff like chargers and battery packs that I use daily, fun camera gear I use to make videos like sliders and turntables, and well…just random things you'll find around the DCR Cave.  It's all random…but it's all awesome randomness!
| | Product | Sale Price | Amazon | Sale Notes |
| --- | --- | --- | --- | --- |
| | All Amazon Kindles: 33-45% off | Varies | Amazon | Both myself and The Girl have Kindles for reading. In her case, she uses hers daily. In my case, it ends to be more vacation/weekends. We both recently upgraded are crazy-old ones to the newer Paperwhite editions. We don't need much fancy. |
| | Amazon Echo Dot – 53% off | $19 | Amazon | I use these around the studio and home – and for $18, it's kinda incredible what kind of technology they can pack into that price. |
| | Apple iPad – Latest Model 8th Gen (32GB) – 10% off | $299 | Amazon | I use my iPad primarily for TrainerRoad as well as Zwift when not with a larger display. I also occasionally use it for other apps, namely The SufferFest – but I pretty much test every smart trainer app on it. (US AMAZON DEAL ONLY). |
| | Google Nest Mesh WiFi Router – 30% two-pack | $205 | Amazon | These are the WiFi mesh access points I use both at home and the DCR Cave. Love them – I don't need to dork with them, they just work. |
| | Jackery Portable Power Station – $100 off | $199 | Amazon | This is something I use frequently when shooting out and about and I need to re-charge a crapton of drone batteries, action cameras, or just cameras and such. I also use it on trips to Eurobike and elsewhere to keep equipment charged. Technically you can even hook a solar panel up to it. Heck, I've even powered a KICKR trainer ride from it! |
| | Lacie 2TB & 4TB Ruggedized USB Drives – 41% off | $91 | Amazon | These are the drives I primarily use for large piles of storage with my laptop and daily use before offloading to a file server. I also sometimes edit videos off these too (though, for multiple 4K streams in video it can be a tiny bit slower than SSD drives). But still, definitely recommend these. |
| | Nest Cam Indoors – 23% off | $99 | Amazon | We have more Nest cam's than I can count. No really, we have half a dozen at the DCR Cave alone, plus more at home. We love them. Nest Cam's really only go on sale about 1-2x per year. |
| | Nest Cam Outdoors – $50 off | $149 | Amazon | We use one of these and so far after I think just about three years, it's working great for us. Love it, and works better than trying to stick a regular Nest Cam out the window (since it'll reflect both during daytime and at night with the IR sensor). |
| | SanDisk 1-2TB Extreme PRO Portable External SSD – 36-45% off | $169 | Amazon | This is one of the two the high speed drives I use to store the footage I'm actively video editing, so that I can edit it on both my iMac at the office, and then my MacBook when travelling or at home. |
| | SanDisk 256GB Extreme PRO SD Cards – 52% off | $47 | Amazon | I use the SanDisk Extreme Pro SD Cards exclusively for all my video/photo shooting on my Panasonic GH5 and Nikon cameras (video and stills), including up to 6K recording with the GH5. I've mostly used 128's, but more and more lately I'm filling up cards faster with higher bitrates, so this sale is gonna have me pickup a bunch of the 256GB ones instead. The 128GB/512GB/1TB ones are also on sale too viathe same link. |
| | SanDisk 256GB MicroSD Card – 40% off! | $28 | Amazon | I use this card in both 128GB and 256GB variety, and it's perfect for all my drones and action cams, easily recording 4K/60 and 5K/30, as well as 5.7K without trouble. I often pickup these cards when on sale like this, so I have them for later in the year when not on sale. |
| | Synology 4 bay NAS DiskStation DS920+ (Diskless) – $110 off | $439 | Amazon | ⚡ I use Synology NAS units for all my file storage at the DCR Cave. This unit is a slightly smaller variant of what I use (DS1817), but mainly just with less storage space. The DS920+ linked here is a solid deal at $110 off, though, keep in mind if just using for simple storage, the DS418 is cheaper (but doesn't support expansion units). Also, remember you'll need to add disks. I currently find 8TB units are the sweet spot on price vs capacity. |
With that – thanks for reading, and for supporting the site via the links above.