But I had a 7:30 flight out of Austin, and I've endured enough travel travails in the past that I know to give myself plenty of time to get to the airport. Thankfully, my lovely bride Janet had Good Friday off from work, and was able to accompany me, which made it handy since I had a one-way flight. With her joining me for the drive to Austin, I wouldn't have to return to pick up my car later.
No, I'm not staying in Indy permanently. Since John already had his truck here, it made a fair amount of sense to fly one way and ride back to Waco with him. Watch out, highway, here come the Trib boys for Road Trip 2021. We just don't know when that trip will start yet.
Of course, the 11th-hour travel arrangements also led to a circuitous route to Indy, as I was scheduled to fly Southwest from Austin to Fort Lauderdale, Florida, and then on to Indiana from there. Not exactly as the crow flies.
But, Baylor fans, consider this a good omen. In 2012, John and I traveled to the Women's Final Four in Denver, flying from Austin to San Diego and then on to Denver. That trip ended with a Baylor national championship.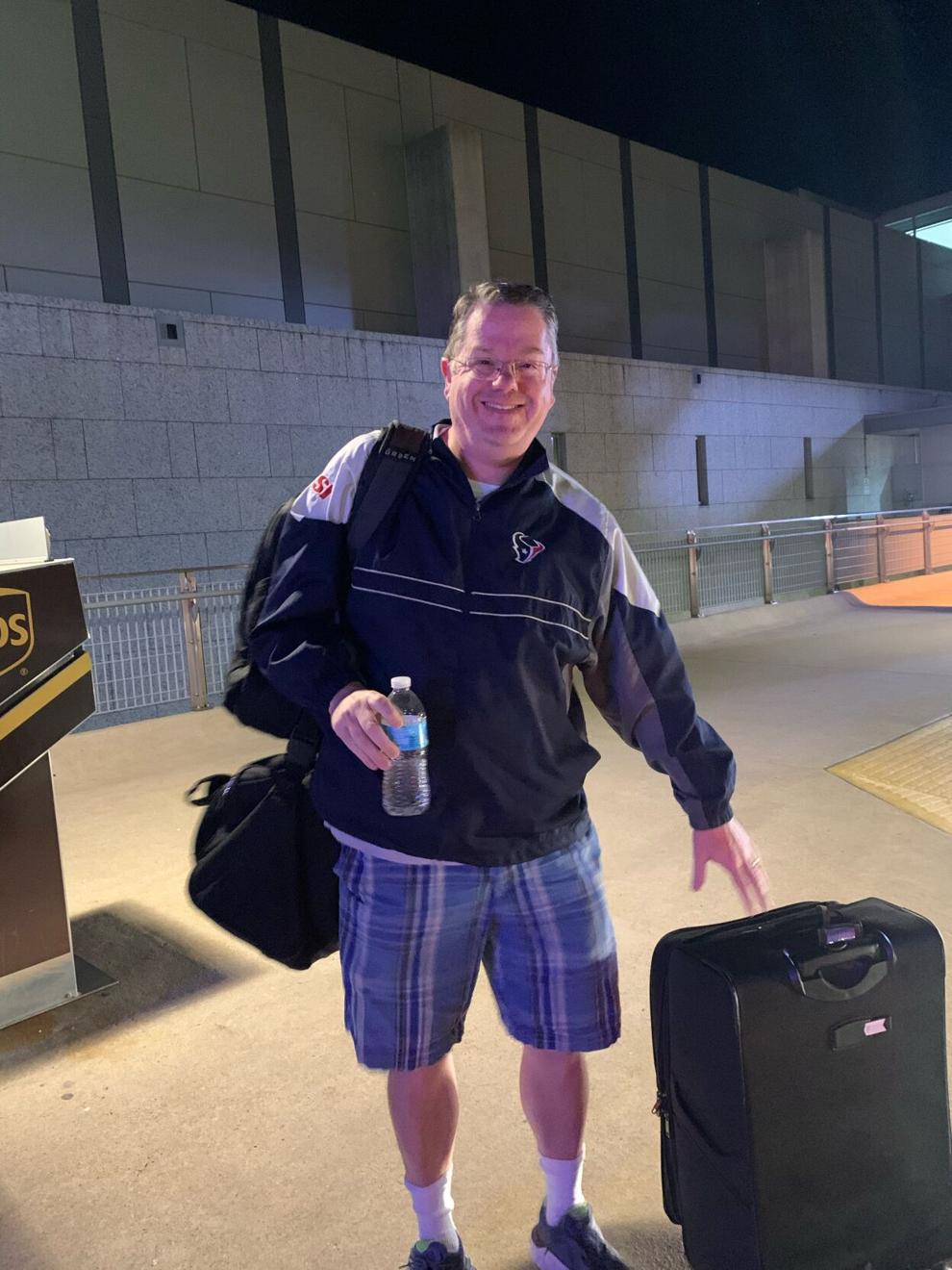 4:23 a.m. — This is the way I-35 should work. Just me and the truckers, baby. Smooth sailing.
6:12 a.m. — Blessed caffeine.
6:51 a.m. — There's a guy sitting at the gate for my flight sporting a backwards cap, sunglasses (inside), wireless ear buds, a neck tattoo, and a hoodie. If you performed a Google image search of "Trying Too Hard" his picture would come up.