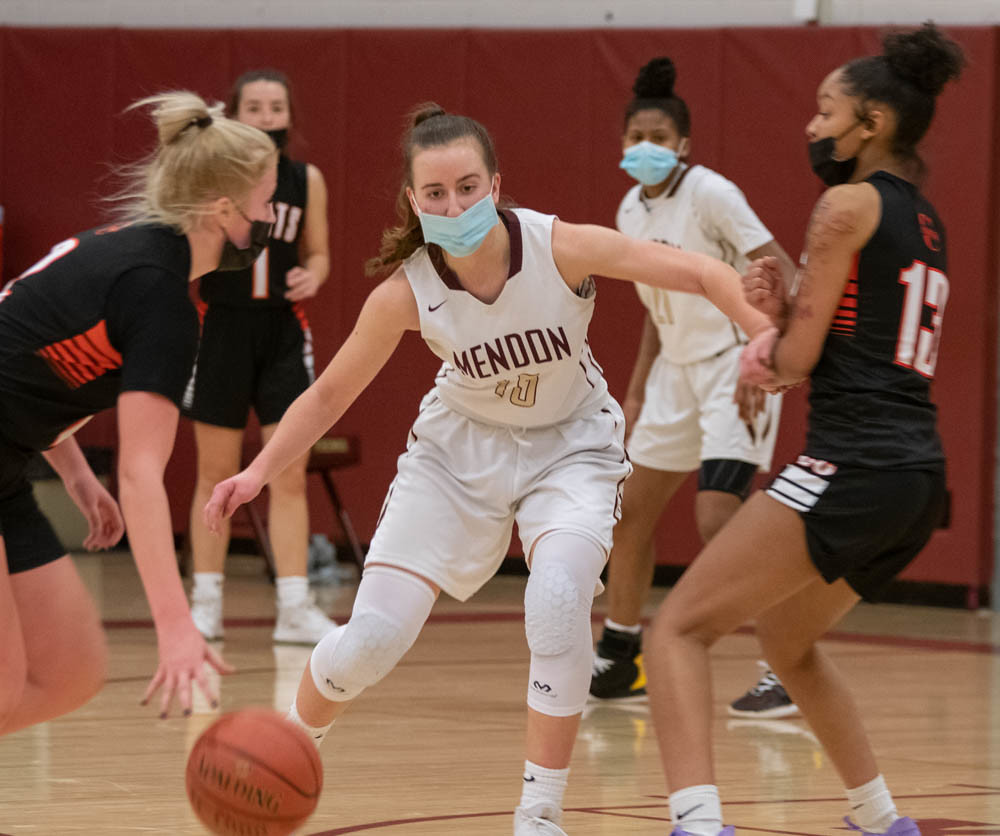 GIRLS
CLASS AA
NO. 8 VICTOR 55
NO. 1 BISHOP KEARNEY 63
Senior guard Camille Wright led Bishop Kearney with an 18-point, 13 rebound double-double to advance to play Webster Schroeder in the second round. Wright scored a team-high seven points in the second quarter and went 8-11 from the free-throw line on the night. Senior Marianna Freeman had four of her five three-pointers in the first half to finish with 20 points and was responsible for 9 of the Kings' 14 points in the first frame. Freeman filled the stat sheet with seven assists, seven rebounds, and six steals. Junior Kaia Goode added 11 points, eight assists, and seven steals. Amaia Jackson ended with eight, and Aniya Rowe had six. For Victor, junior Rachel Gill led the Blue Devils with 15 points, including 11 in the second half as Victor attempted to make a comeback. Captain Emily Power had a strong eight-point fourth quarter, ending her night with 13 total points, and Kaitlin Murphy chipped in with 11. Other scorers- Victor: Grace Callahan (8), Mallory Clar (5), Eva Pronti (3) 

NO. 7 EDISON TECH
NO. 2 GATES-CHILI
NO. 6 PENFIELD 60
NO. 3 FAIRPORT 48
Junior captain Elisa Faklaris led the Penfield with 13 points. Senior Haley Emmick also finished scored double-digit points with 10. Emma Blumenstock and Kennedy Cone both added nine in the win. Penfield will face in the next round. Other Scorers- Eva Elliot (6), Jackie Funk (5), Grace Alexander (4), Kylie Bell (4). READ MORE.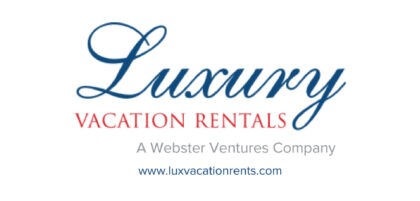 NO. 5 MERCY 52
NO. 4 WEBSTER SCHROEDER 55
At 6:38 p.m., Webster Schroeder's Lill Northrup lay sprawled in a corner of the Warriors' home court. The senior point guard had just taken a blow to the right eye while picking up her second early foul. Temporarily, Northrup couldn't see out of that eye.
By 7:58 p.m., Northrup had returned to the same corner for a final time. She was on the ground again, but this time locked in an embrace with Julia Perales. A lot can change in 80 minutes. READ MORE. 
CLASS A
NO. 8 CHURCHVILLE-CHILI 32
NO. 1 PITTSFORD MENDON 60
Down 11-9, Mendon used a 24-point second quarter to jump out to a 17-point halftime lead and outscored the Saints  51-21 in the final 24 minutes of play. Senior captain Lexi Green scored 18 of her 22 points during the run, resulting in 10 made field goals including two three-pointers. Junior Danielle Strauf connected on five shots from three, ending her night with 19 points. Fellow junior Anaya Coleman posted nine total points with seven on them in Mendon's big second quarter. For Churchville-Chili, sophomore Sydney Postell netted a team-high 15 points. Hannah Shipley added eight points, while her sister Mikayla had five. Jessalyn Taylor and Jasmine Gibbs both scored two points a piece. 
NO. 7 IRONDEQUOIT 32
NO. 2 CANANDAIGUA 39
The Canandaigua Braves edged out Irondequoit in a low-scoring defensive battle to move on and play Brockport in the semifinals. The underclassmen carried the load as freshman Kyleigh Chapman led the Braves with 13 points in the contest, and sophomore Mya Herman added 12. The only other scorers for Canandaigua were Macy Bacon that finished with nine, and Abbey Herod finished with five. 

NO. 6 HONEOYE FALLS-LIMA 50 
NO. 3 BROCKPORT 60
The second quarter was the turning point in the game, as Brockport went on a 13-4 run that spanned most of the quarter. Hannah Selke scored three points in a row for Honeoye Falls-Lima to get the Cougars back to within three, but Ava Velletri countered with five of her own to get the Blue Devils a 31-23 lead at the break. READ MORE. 
NO. 5 AQUINAS 66
NO. 4 EAST 61
CLASS C1
NO. 8 LYONS 44
NO. 1 EAST ROCHESTER  84
Senior Zoe Zutes posted a 21-point, 20-rebound performance that propelled the top-seeded Bombers. Junior guard Sam Lewis netted a game-high 26 points and sophomore Lily Funk finished with 19 points. 

NO. 7 GANANDA 32
NO. 2 AVON 42
Avon will move on to the second round to host Canisteo-Greenwood after a strong performance from sophomore Sarina McDowell. McDowell had a 23 point night along with 14 rebounds and three blocks and a steal in her double-double performance. Alicia Faville scored 14 points, five rebounds, and five steals for the Braves in the victory.   
NO. 6 PEMBROKE 30
NO. 3 CANISTEO-GREENWOOD 41
Canisteo-Greenwood moves to the next round to play Avon in the semis  from strong performances from sophomore center Brooke Burd and senior guard Savannah Ambuski. Burd recorded an 11-point, 16 rebound double-double and also had seven rejections. Ambuski also scored 11 points, while having two rebounds, two assist, and a steal. Freshman Lillian Mullen had seven points along with eight rebounds, and two assists. Fellow freshman Peyton Peters posted six points with 14 rebounds. 
NO. 5 MARCUS WHITMAN 35
NO. 4 ALEXANDER 40
Captain Ally Mileham and junior Natalie Whitmore combined for 22 points to lead Alexander. Leading scorer for Marcus Whitman was senior Katie Deatherage with seven. Alexander will play East Rochester in the semi-finals. Other scorers- Alexander: Alyssa Kramer (6), Melanie Pohl (5), Hailie Kramer (5), Emma Kramer (2); Marcus Whitman: Felicia Cotroneo (6), Evelyn Lambert (6), Maddie Ryan (6), Grace Morse (4), Lilly Carroll (2), Aurora Woodworth (2), Olivia Herod (2)   

CLASS C2
NO. 8 RED CREEK 44
NO. 1 PAVILION 68
Double-doubles from Lauren Kingsley and Karlee Zinkievich propelled Pavilion over Red Creek in the first-round matchup. Pavilion will host Bolivar-Richburg in the semifinal round. Kingsley netted a game-high 16 points and 10 rebounds, along with five blocks, and two steals. Zinkievich scored 14 points, dished out 13 assists, and swiped four steals. Shea Amberger posted 13 points and six rebounds while Emily Kingsley added 12 points and four rebounds in the win. For Red Creek, Isabella Wilbur finished with 14 points, seven rebounds, and four steals. Teammate Mady Sanzotta chipped in with 12 points for the Rams.
NO. 7 YORK 52
NO. 2 OAKFIELD-ALABAMA 47
Junior Sydnee Emerson scored a game-high 20 points to lead the Knights. York will now square off against Dundee/ Bradford in the next round. Adison Plank added eight points, and Katelyn Curry chipped in with seven. For Oakfield/Alabama, the Reding sisters scored a combined 25 points, as MaKena contributed with 14 and Brooke ended up with 11. Kelsey Schlagenhauf posted a near double-double with eight points and 11 rebounds.
NO. 6 GENESEO 52
NO. 3 DUNDEE/BRADFORD 56
Dundee/ Bradford will host seventh-seeded York after strong performances from seniors Jillian Underhill and Makenzie Cratsley. Underhill scored a team-high 14 points and nine rebounds. Cratsley put up 11 points, four rebounds, two assists, and three steals. Sophomore Hallie Knapp added 10 points in the win.
NO. 5 CLYDE-SAVANNAH 33
NO. 4 BOLIVAR-RICHBURG 34
Bolivar-Richburg will travel to Pavilion in a semifinal matchup after tonight's victory over Clyde-Savannah.
BOYS
CLASS B1
NO. 8 NE DOUGLASS 38
NO. 1 BATAVIA 56
Batavia kept its undefeated season alive in its opening-round matchup. The Blue Devils look to continue their win streak as they will host Pal-Mac on Wednesday.
NO. 7 DANSVILLE 44
NO. 2 WAYNE 76
Wayne will shift its focus to third-seeded Livonia in the semifinals after Monday's win.
NO. 6 VERTUS 53
NO. 3 LIVONIA 65
After hosting Vertus, Livonia will now go on the road to face the Wayne Eagles in a second-round matchup.
NO. 5 HORNELL 44
NO. 4 PAL-MAC 53
Pal-Mac looks to end Batavia's sectional hopes and be the first team to damage the Blue Devils perfect record.
CLASS B2
NO. 8 WILLIAMSON 52
NO. 1 NORTHSTAR CHRISTIAN 83
After outscoring Williamson 41-19 at halftime, Northstar Christian received impressive outings from Ryan Garwood, Turner Harris, Larry O'Neal to advance to the second round to face World of Inquiry. Garwood tied a game-high 21 points with nine points in the second quarter. Garwood converted his lone free-throw attempt, two threes and seven other field goals in the contest. Harris scored 13 of his 18 points in the first half, and O'Neal finished with 14 points going 4-5 from the charity stripe. Gage Wheaton added 11 points, drilling three triples. For Williamson, captain Andrew Brandt led the Marauders with 21 points. Patsy Catalano was Williamson's other double-digit scorer with 11. Other scorers- Northstar Christian: Andrew Eschner (8), David Gucker (6), Eli Sluk (3), Justin Robinson (2); Williamson: Thomas Moran (6), Troy Frigham (4), Matt Jackson (3), Matt DeFisher (2), Cameron Liedmann (2), Marshall Faniel (2), Gavin Fernaays (1)

NO. 7 ATTICA 67
NO. 2 C.G. FINNEY 70
C.G. Finney outlasted Attica and will square off against Mynderse Academy.
NO. 6 MYNDERSE ACADEMY 67
NO. 3 WELLSVILLE 41
Mynderse Academy will play C.G. Finney.
NO. 5 LEROY 56
NO. 4 WORLD OF INQUIRY 60
Down 44-42 heading into the fourth quarter, WOIS outscored the Knights 18-12 in the final eight minutes to advance to the next round to play one seed, Northstar Christian. Senior captain Josh Shaw scored 23 points, including eight points in the final frame with four made free throws. Fellow senior Kevonne Fountain contributed with 16 points on seven made shots from the field and Romel Brown added seven points on the night. Rodney Nunnally and Dorian Smith both had six points. For Leroy, senior Andrew Loftus did everything he could pouring in 32 points. After only two points in the first, Loftus was responsible for 12 of the Knights 14 points in the second quarter, netting five shots from the field including a three-pointer. Junior Mitchell Hockey rode an eight-point first quarter to finish with 17. Cody Lytle had six points and Ethan Beswick had one.
CLASS D1

NO. 8 MOUNT MORRIS 51
NO. 1 FILLMORE 69
Fillmore advances to play Eugenio Maria in the semi-finals.
NO. 7 HAMMONDSPORT 55
NO. 2 WHEATLAND-CHILI 75
Wheatland-Chili will square off with third-seeded Honeoye in the semi-finals.
NO. 6 ALFRED-ALMOND 34
NO. 3 HONEOYE 47
Honeoye will play Wheatland-Chili in the next round.
NO. 5 EUGENIO MARIA 85
NO. 4 SOUTH SENECA 58
Eugenio Maria will battle top-seeded Fillmore in the semis.
CLASS D2
NO. 8 BRADFORD 34
NO. 1 AVOCA/PRATTSBURGH 85
Avoca/Prattsburgh will host Scio in the semi-final round.
NO. 7 WHITESVILLE 23
NO. 2 BELFAST 57
Belfast advances to play Batavia-Notre Dame in the semifinals.
NO. 6 BATAVIA-NORTE DAME 43
NO. 3 JASPER-TROUPSBURG 39
Batavia-Notre Dame will play second-seeded Belfast in the semi-finals.
NO. 5 ANDOVER 35
NO. 4 SCIO 46
Scio will go on the road to face top-seed Avoca/Prattsburgh in the semi-finals.