Fri,
02/19/2021 – 08:34am | By: David Tisdale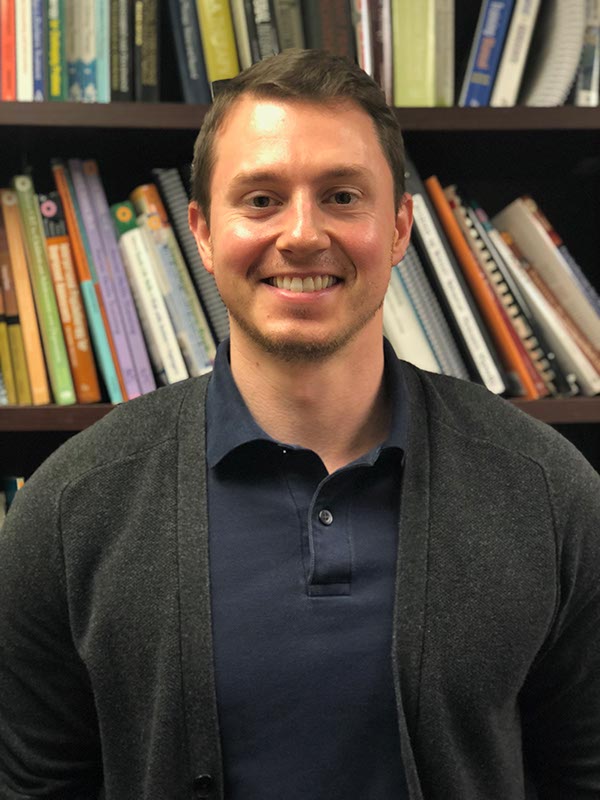 University of Southern Mississippi (USM) School of Psychology graduate student Brian
Bauer has earned a prestigious National Institute of Mental Health (NIMH) National
Research Service Award, only the fourth student at the University to be recognized
with this honor.
A native of Preston, Wash., Bauer is a fifth-year doctoral student in the School's
Clinical Psychology Program, studying under Associate Professor of Psychology Dr.
Dan Capron in his Anxiety and Trauma Research Program (ATRP). The NIMH award will
provide support for his dissertation research training and related activities.
Bauer's research focuses on furthering our understanding of why people die by suicide
as well as decision-making processes relevant to suicide.
"This award allows me to receive advanced training in clinical psychophysiology and
statistical methodologies, as well as cognitive bias and suicide research from leaders
in these fields," Bauer said. "It also provides me the unique opportunity of being
the principal investigator of a longitudinal study with a high-risk population as
a graduate student. Each of these are invaluable experiences that will better prepare
me as a clinical psychology researcher."
To date, Bauer's research has focused primarily on decisions occurring well before
a suicide attempt and using 'nudges' – small alterations that attract our attention
and influence our behavior – to help people select choices that are in their own self-declared
best interests.
"This NRSA-supported project focuses on what might occur closer to the time of an
attempt," Bauer said. "Specifically, we are studying if stress impacts neural measures
of emotion regulation and reward valuation using electroencephalography (EEG). I will
be assessing if there are important differences between people who have suicidal thoughts
and those who have attempted suicide. Moving forward, I hope to merge my work on behavioral
economics with the methodologies I'm learning through the NRSA to study suicide using
neuroeconomics."
At USM, Bauer has been recognized on multiple occasions for his work, including with
the American Association for Suicidology Annual Citizen Scientist Award; the U.S.
Department of Defense Military Suicide Research Consortium Dissertation Completion
Award; NIH ERP Boot Camp Scholarship; the USM Graduate Student Research Innovation
Award; the USM Proposal Project Award; and was recently inducted into the USM Graduate
School Hall of Fame.
Bauer is currently in the process of interviewing for his clinical internship year.
After his internship, he will pursue a research-focused position allowing him to continue
studying decision-making in the context of mental health, with a specific focus on
understanding and preventing suicide. Ultimately, he wants to establish his own laboratory
and use his research to help alleviate mental suffering.
"Brian's research at USM has been truly amazing, putting our University in the national
limelight," Dr. Capron said. "As my first graduate student, he didn't have the advantage
of coming into an already functioning research infrastructure, and he had the disadvantage
of a mentor who was learning on the job. This award is a fitting capstone to his incredible
research career here. Brian is also helping train younger students in the lab to be
competitive to apply for the NRSA Award in coming years, so the future is very bright
for the USM School of Psychology."
Bauer's experience at Southern Miss has been invaluable in setting the stage for his
career after graduation.
"I'm very grateful for my mentor, Dr. Capron, the clinical faculty, my lab mates and
the students in the program," Bauer said. "Because of my training experiences at USM,
I feel well-prepared both as a researcher and a clinician."
Bauer says research conducted in the ATRP shows an overwhelming majority of people
believe if you are experiencing thoughts of suicide, you should reach out for help.
"We have a lot of great resources on campus like Student Counseling Services and the Behavioral Health Clinic that have clinicians who specialize in helping people experiencing suicidal thoughts,"
he said. "These places can also help you get in contact with community resources or
online resources if you are more comfortable with that format. Even if you are not
experiencing suicidal thoughts yourself, it is a good idea to have a crisis line in
your phone because it could help someone you care about if they are going through
a tough time. 1.800.273.8255 is a good number to save."
Individuals interested in participating in Bauer's research or studying suicide should
contact the Anxiety and Trauma Research Program (ATRP). For information about the USM School of Psychology, which is housed in the College of Education and Human Sciences, visit usm.edu/psychology.