Crust Pizza Co. has expanded throughout Greater Houston and into Louisiana since launching in The Woodlands in 2011. (Courtesy Dillan Juul)
The Woodlands-based Crust Pizza Co. marked its 10th year in business this January.
The company was established in 2011 when friends and co-founders Clint Price and Mark Rasberry launched their inaugural pizzeria at 4775 W. Panther Creek Drive, Ste. 530, The Woodlands. Crust has expanded throughout Texas and Louisiana with the opening of nine restaurants in the 10 years since its founding, and the company said it plans to launch eight additional eateries in 2021, including five in the Greater Houston area located in Houston, Huntsville, Kingwood, Spring and Webster.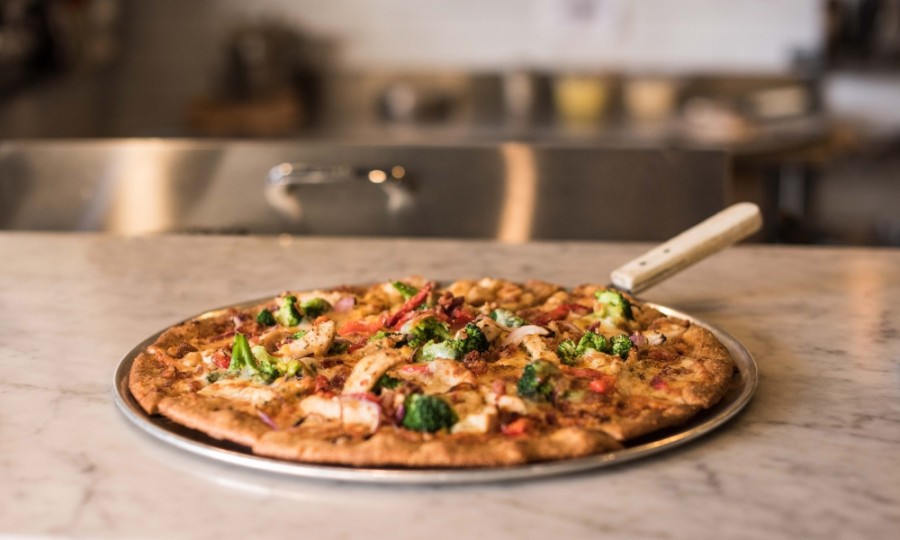 "It's unbelievable to see how this business has not only grown, but developed into exactly what we hoped it would–a welcoming, neighborhood spot where guests can enjoy quality pizza without sacrificing great atmosphere," Rasberry said in a statement. "We've been strategic about our growth for that very reason, and we're confident our upcoming locations will uphold that standard."
Crust Pizza Co.'s menu features several varieties of its signature, tavern-style thin-crust pizza as well as salads, subs, pasta and desserts. On- and off-site catering is also offered. 281-298-8844. www.crustpizzaco.com