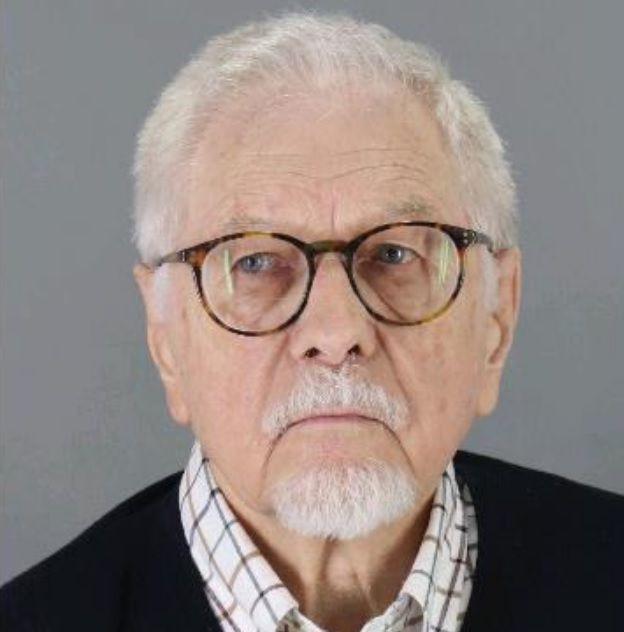 A man accused of leaving notes threatening to kill the pastor and congregation at a San Carlos Church is expected to enter a mental health treatment program provided his defense presents a detailed mental health treatment plan at his next court appearance, the San Mateo County District Attorney's Office said.
Paul Michaelson, 79, of San Carlos, appeared in court on Friday to determine his eligibility for a mental health treatment program instead of prison. The judge agreed he would benefit from the mental health program but asked the defense attorney to provide a more detailed treatment plan to go along with the program before approving it. It will include more information about the type of medication and therapy he will have. The defense will provide the plan in writing on March 12, and Michaelson will be admitted to the program provided the plan is satisfactory, the DA's Office said. If picked for the one-year-program and he completes it, he would not have to go to a jury trial, and the case against him would be dismissed, the DA's Office said.
Gerald Schwartzbach, the defense attorney for Michaelson, said it was important to understand that Michaelson suffered traumatic brain injuries that affected his impulse control after following 12 feet from a ladder onto the cement pavement in 2018 that resulted in him being in the ICU at Stanford Medicine. A psychologist specializing in neurology found he would not have engaged in misconduct if not for the injuries, Schwartzbach said.
"After his injury, there was a change. But he has made very significant progress," he said.
Schwartzbach said Michaelson's actions were inconsistent with his whole life history, and he no longer represented a threat to himself or anyone else. Schwartzbach described him as a vibrant and outgoing person involved in an atypical mental health case because of the traumatic brain injury. Michaelson previously served as a visiting pastor at Hope Lutheran Church in San Mateo. Schwartzbach said the good news is Michaelson has made a lot of progress, and he believes he is on the road to recovery.
Michaelson allegedly left multiple notes at the Holy Trinity Lutheran Church in San Carlos last year for threatening the pastor and congregation. The threats discussed going to the church with a firearm and killing the pastor first and other church members after. The pastor and congregation took the threats seriously and were fearful of the threats being carried out, the DA's Office said. Michaelson is out on a $150,000 bond. The court has issued an order for no contact between Michaelson and the victims.