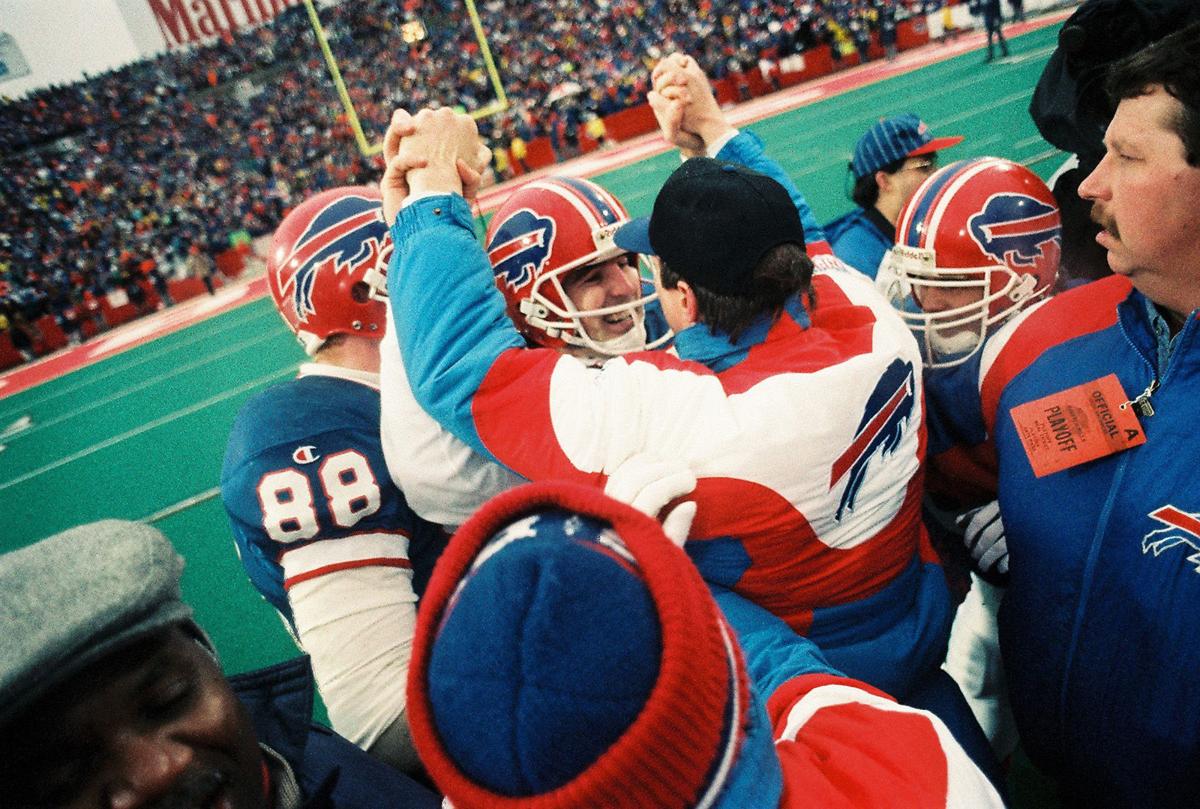 When I saw a new book called "Pro Sports in 1993: A Signature Season in Football, Basketball, Hockey and Baseball," I wondered: What happened in sports that year to merit so much attention?
Author David Ostrowsky wrote about 1993 because it was the first year he became completely engrossed in sports, and it turned out to be a good call.
That year the Bills, in the middle of their four-year Super Bowl run, engineered the greatest comeback in NFL history. There was also the resurrection of the Dallas Cowboys franchise, which crushed the Bills in the Super Bowl, and longtime San Francisco 49ers quarterback Joe Montana's first season in Kansas City.
In baseball, Toronto Blue Jays outfielder Joe Carter launched a World Series-ending home run to beat the Phillies, and the Orioles opened Camden Yards, marking a new era of retro ballparks in the major leagues.
The Montreal Canadiens became the last team from Canada to win the Stanley Cup, and the Chicago Bulls, led by Michael Jordan, capped the first of what would be two three-peat championships.
Ostrowsky is a skilled and versatile writer, and his solid research and interviews with an array of participants makes each of these stories a worthwhile read.
The book's closing chapter on the Bills' improbable AFC wild-card game comeback against the Houston Oilers from a 35-3 deficit in the third quarter to a 41-38 win in overtime, engineered by backup quarterback Frank Reich, will be of particular interest to Buffalo sports fans.